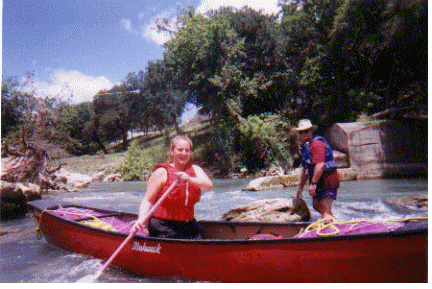 Our Mission is to prevent accidents and injuries or drowning on lakes and rivers.
We promote water safety!
We are Scouts and Red Cross Instructors who teach Canoeing on lakes and rivers. Our courses are Certified and Authorized by Red Cross and Sam Houston Area Council. Adults and Youth male and female minimum ages 11 for Fundamentals of Canoeing and 13 for Basic River Canoeing.
Accommodations can be made for groups of 15 or more
THERE ARE NO CLINICS SCHEDULED AFTER MAY 31, 2008
UNTIL FURTHER NOTICE
E-mail Rick Ales for an explanation.
Texas Parks and Wildlife-Texas River Guide-Alphabetical listings